---
PAGE TWO of the CJ01 TOUR
CJ01 - July 6th to 14th, 2001
Cabot Park, Prince Edward Island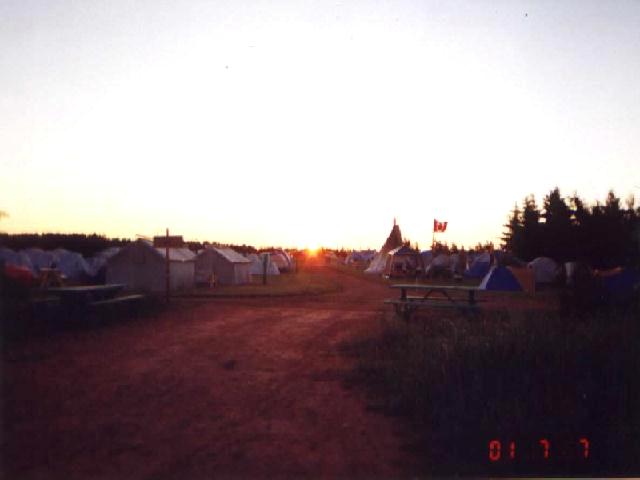 Sunrise over the Lynx Subcamp - Canadian Jamboree '01
---
HOME FOR A WEEK!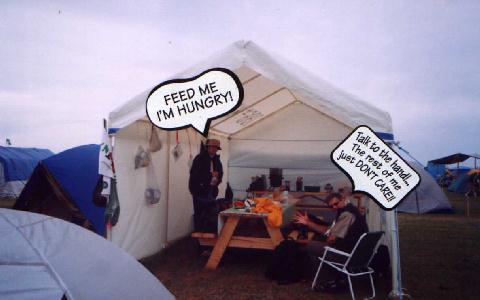 What's cookin' at the 186th?
Not much, unless the youth fix it!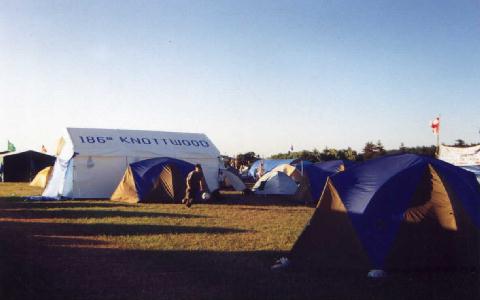 Enjoying some 'free time' in the shadow of 'Big White'.
---
EVENTS!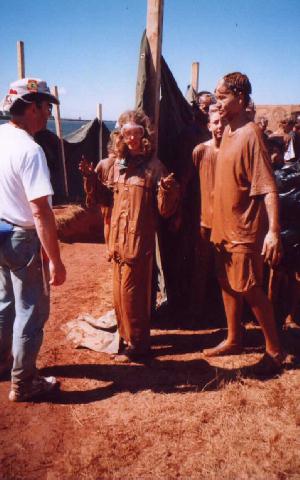 Tara after a stint @ the 'Mud Maze' event.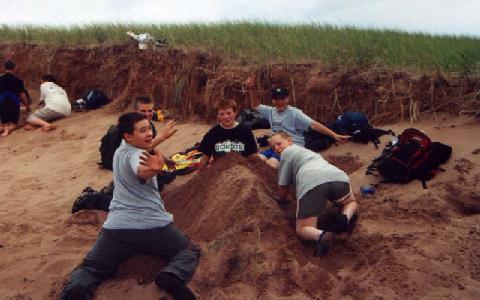 Brandon, Nick, Craig, & T.J. attempt to bury Kevin.
(He was eventually discovered after a 'head count'!)
---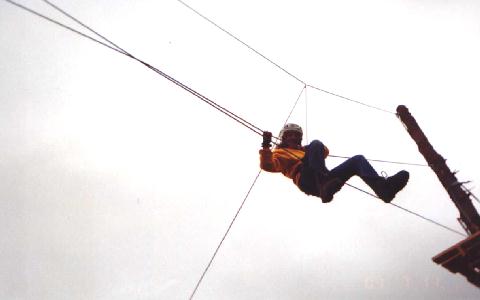 Walking the wire @ 'Project Cope'.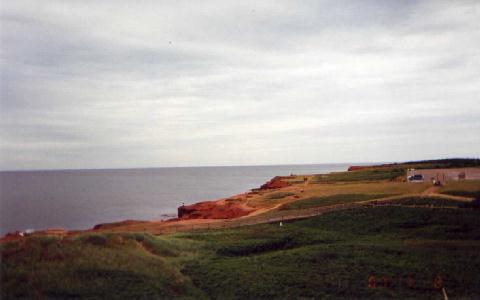 The ocean view at Cavendish National Park,
as seen from the dunes during our 'bike hike'.
---

CHECK OUT PAGE THREE - THE CJ01 ADVENTURE CONTINUES!

BACK TO THE MAIN SCRAPBOOK PAGE!
BACK TO MAIN PAGE!
---