---
THE HUMOUR ARCHIVES PAGE
For those of you who missed it the first time, you get a second chance!
---
JAVA'S JOKE!
WHAT KIND OF COFFEE WAS SERVED ON THE TITANIC?
- Sanka

Sherlock Holmes & Dr. Watson go on a camping trip. After a good meal of Sloppy Joes, Kraft Dinner, and Coffee, they retire for the night and go to sleep. Some hours later, Holmes wakes up and nudges his faithful friend. "Watson, look up at the sky and tell me what you see."
"I see millions and millions of stars, Holmes," replies Watson.
And what do you deduce from that?"
Watson ponders for a minute. "Well, astronomically, it tells me that there are millions of galaxies, and potentially billions of planets. Astrologically, I observe that Saturn is in Leo. Horologically, I deduce that the time is approximately a quarter past three. Meteorologically, I suspect that we will have a beautiful day tomorrow. Theologically, I can see that God is all-powerful, and that we are a small and insignificant part of the universe. What does it tell you Holmes?"
Holmes is silent for a moment. "Watson, you idiot!" he says. "Someone has stolen our tent!"
How many Scout Leaders does it take to change a light bulb?
12 One to call a planning meeting, one to call everyone to find a date when everyone can get together, one to conduct the meeting, one to make an announcement about the planned light bulb changing, one to lead a song, one to write a skit about light bulbs, one to screw it in, two to do a run-on, one to lead a cheer for a job well done, one to bring refreshments, and one to buy patches for everyone who participated!
How to bathe the cat!
1. Thoroughly clean the toilet.
2. Add the required amount of shampoo to the toilet water,
and have both lids lifted.
3. Obtain the cat and soothe him while you carry him towards the bathroom.
4. In one smooth movement, put the cat in the toilet and close both lids
(you may need to stand on the lid so that he cannot escape).
CAUTION: Do not get any part of your body too close to the edge,
as his paws will be reaching out for anything he can find.
5. Flush the toilet three or four times. This provides a
"powerwash and rinse" which I have found to be quite effective.
6. Have someone open the door to the outside and ensure that
there are no people between the toilet and the outside door.
7. Stand behind the toilet as far as you can, and quickly lift both lids.
8. The now-clean cat will rocket out of the toilet, and run outside
where he will dry himself.
Sincerely,
The DOG
WHAT DO YOU CALL CHEESE THAT ISN'T YOURS?
- Nacho Cheese!
WHAT DO YOU CALL A BOOMERANG THAT DOESN'T WORK?
- A Stick!
WHAT LIES AT THE BOTTOM OF THE OCEAN AND TWITCHES?
- A nervous wreck!
WHAT'S INVISIBLE, & SMELLS LIKE CARROTS?
- Bunny Farts!
---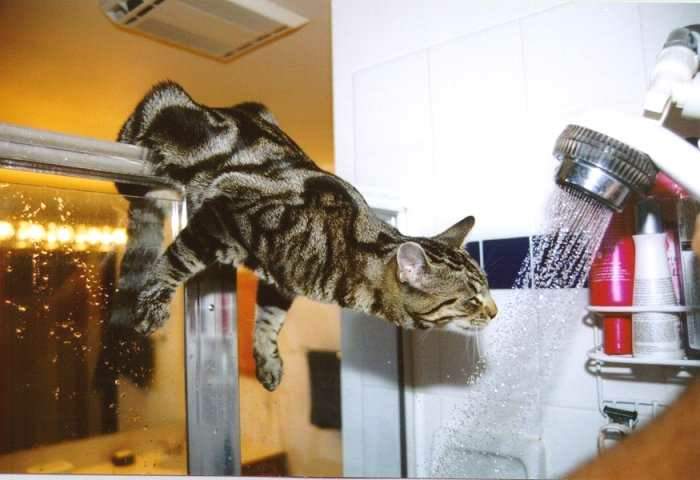 ---
If this isn't the truth!

The Colorado State Department of Fish and Wildlife is advising hikers, hunters, fishers, and golfers to take extra precautions and keep alert for bears while in the Dillon, Breckenridge, and Keystone areas.

They advise people to wear noise-producing devices such as little bells on their clothing to alert but not startle the bears unexpectedly. They also advise the carrying of pepper spray in case of an encounter with a bear. It is also a good idea to watch for fresh signs of bear activity.

People should recognize the difference between black bear and grizzly bear droppings. Black bear droppings are smaller and contain berries and possibly squirrel fur. Grizzly bear droppings have little bells in them and smell like pepper spray.
---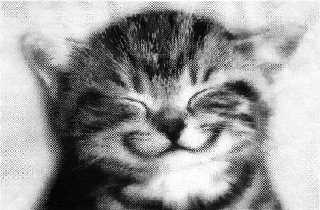 ---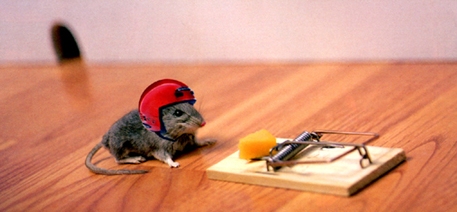 ---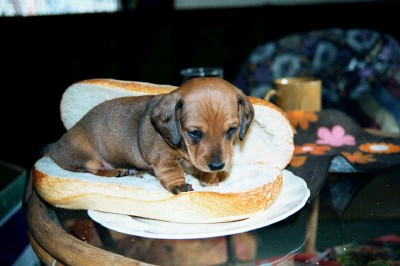 BACK TO MAIN PAGE!:
---