---
THE HUMOUR PAGE
A little something to bring a smile to your face!
---
Gator's Grin
What did the alien say to the garden?
- Take me to your weeder.
Why was the math book sad?
- Because it had too many problems.
How do you catch a squirrel?
- Climb a tree and act like a nut.
Why was the pelican kicked out of the hotel?
- Because he had a big bill.
When is the best time for a dog to come in the house?
- When the door is open.
Where do math teachers prefer to operate?
- On multiplication tables.
What happens to car mufflers when they grow old?
- They constantly feel exhausted.
Why does a bear sleep for 3 months of the year?
- No one is brave enough to wake it up.
Why were the birds punished?
- For using fowl language.
What do you call a cross between a cow and a porcupine?
- A steak that comes with its own toothpick.
Why did the farmer throw out the milk he got from the pampered cow?
- It was spoiled.
What do you call a cow who cuts the grass?
- A lawn moo-er.
What kind of candy do bees like best?
- Bumble gum.
What kind of dinosaur has the biggest vocabulary?
- A thesaurus.
Derek: I've been getting lots of emails lately, saying, "What's up Doc? What's up Doc?" What should I do?
Sarah: Check for Bugs in your system.
What can't the headless horseman ever have?
A headache.
Robert: Dad can you write in the dark?
Father: Sure , what do you want me to write?
Robert: Your signature on my report card.
How did the bird make all his money?
- He invested in the stork market.
A polar bear walks into a restaurant and says, "I'll have a hamburger with....... french fries."
The waitress says, "why the big pause?"
The polar bear replies, "I don't know. My dad had 'em, too."
What did one candle say to the other?
"Going out tonight?"
What made the baby raspberry so upset?
Her parents were in a jam!
---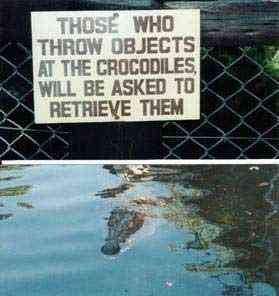 Anti-littering.
---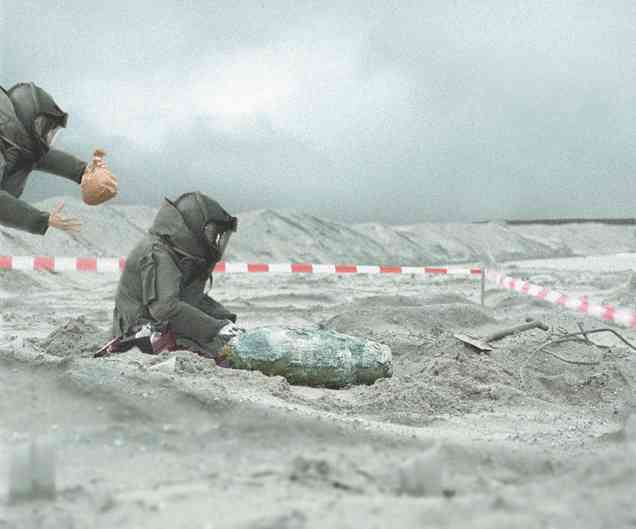 BOMB SQUAD HUMOUR!
---

IF YOU MISSED IT THE FIRST TIME - CHECK OUT THE ARCHIVES!!

Copyright © 186 Knottwood Scouts 2014
---