Cave Entrance - Cadomin, Alberta

T.J. and Blackie, exiting the cave after an exciting visit underground. All were happy to see the light of day, but none happier than T.J., who promised to "Kiss the Ground" if/when he got back out of the cave. More on that story
later. . .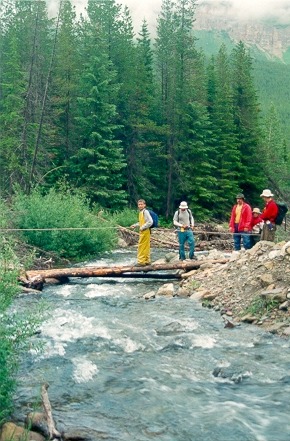 Crossing a river on a hike up to Haig Lake,
July '99.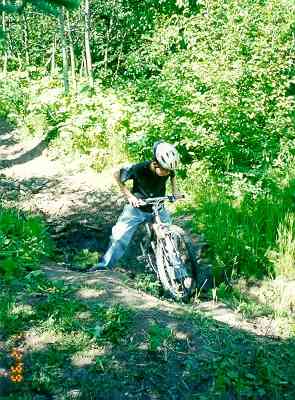 Brett @ AJ'99.

MORE SCRAPBOOK PAGES!

CANADIAN JAMBOREE - CJ01 PAGE

SCRAPBOOK
Here's examples of some of the stuff we're into. . .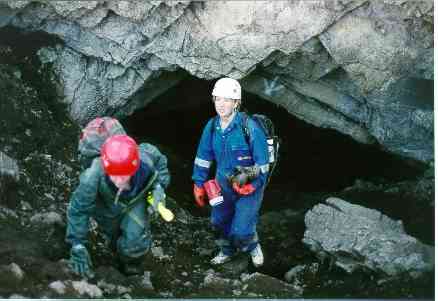 T.J. & Blackie exiting Cadomin Cave, September '99.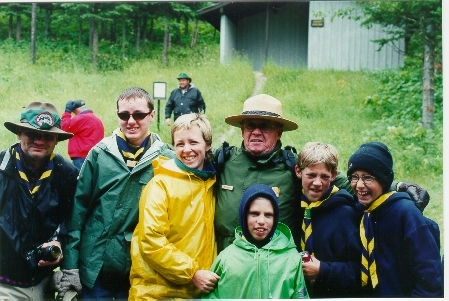 Making friends with the U.S. Ranger at Goat Haunt, Montana
July, 1999
Rocky, Daniel, Blackie, Ranger, Brett, Chris, & Nicholas (front)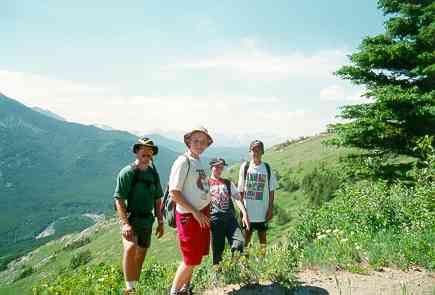 Java Joe, T.J., Justin, & Chris, on a hike up the North Face of Fire Lookout (unsure of mountain name).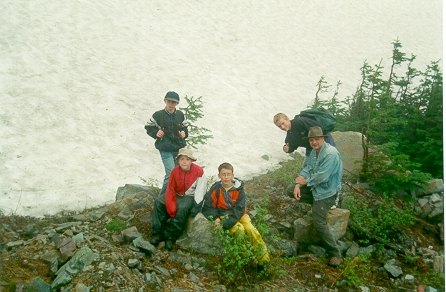 Justin, T.J., Chris, Niels, & Rocky
Near Haig Lake, Alberta - July, 1999
BACK TO MAIN PAGE!:

DON'T MISS OUR TROOP AWARDS PAGE!