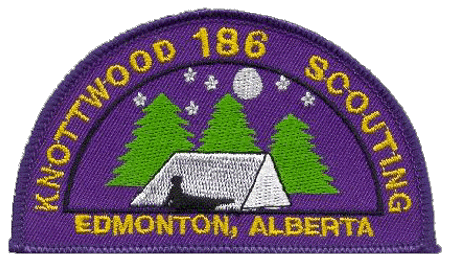 COMPANY BUSINESS!
---
186th KNOTTWOOD VENTURERS

MEETING MINUTES – DECEMBER 19th, 2003
Venturer Company meeting was called to order at 7:37 pm – Tara's House. Craig, Jessica, Kevin, Nicholas, Tara, T.J., & Java Joe were present. Craig was tardy (w/ excuse), Connie was absent, & Gator was a guest.
OLD BUSINESS:
1) Minutes – No previous minutes to review.
2) Finances – Dues were collected. Cheque for $370.93 was handed in ($243.93 popcorn/$127.00 Grey Cup tickets).
3) Company By-Laws – Completed – Jessica will revise, & make copies for next meeting.
4) Challenge – Brainstormed for ideas (week long kayak trip, mountain/rock climbing trip, spelunking trip, volcano visit to Hawaii).
5) Equipment inventory – Complete when it warms up.
NEW BUSINESS:
1) Venturer Outings –
o Skiing/Snowboarding – Kevin will set a date after speaking w/ the 175th.
o Tubing – Will pick a Sunday after ski date is set.
o Rifle Range – T.J. will check out Strathcona Range, & Craig will get info on Wild West @ WEM.
o Ramble w/ 175th Venturers – Kevin will explore options.
2) Winter Camp – Jan. 2/4th – Connie, Craig, Kevin, Tara, & T.J. will attend, & help Scouts w/ 'Campfire', & 'Scout's Own'. Discussed 'Magic' fire options.
3) B2R'05 Questionnaire – Completed. Java will submit to Regional Committee.
4) Venturer web site – Craig & Java Joe will work on over Christmas break.
5) Mad Trappers Camp – Craig, Kevin, & T.J. will attend January 7th meeting @ Scout Shop.
6) Spring Thaw Camp – Meeting on January 28th @ Scout Shop – T.J. will attend.
REPORTS:
1) Treasurer – T.J. reported a balance of $470.93.
2) Advisor – Blah, Blah, Blah. Discussed second advisor - Voted to accept Rocky. Family Ski night @ Edmonton Ski Club – February 14th.
3) Fundraising – Tara will work on keeping track of new I.F.A. (Individual Fundraising Accounts).
Next Meeting – January (No date set).
---
---
---

bACK tO tHE hOME pAGE
---