---
THE YOUTH MEMBERS of the 186th KNOTTWOOD SCOUTS
This year we have just one patrol The youth range in ages from 11 to 14 years old.
---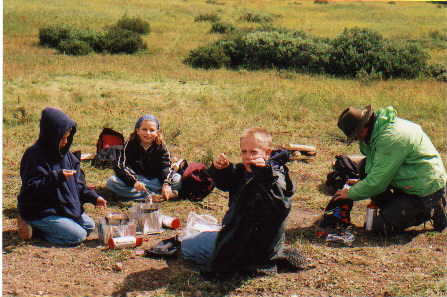 Nicholas, Jessica, T.J., & Rocky cooking on the trail.
Mountain Park, AB - August 2000.
---
And here they are in Alphascoutical order:
Updates coming soon.
---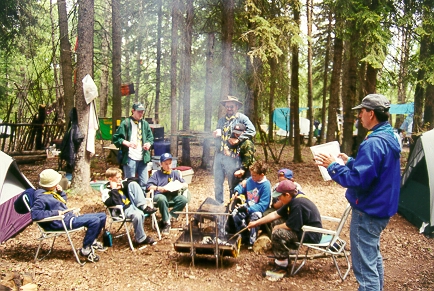 Java Joe just "talking to hear himself talk"!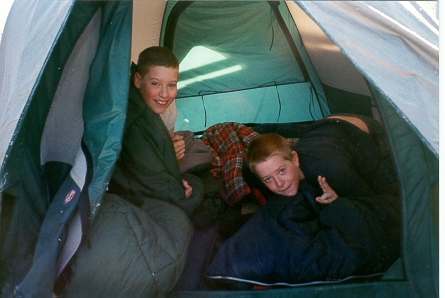 Happiness is a comfy tent!
All set to begin our Spring "Bike Hike" into the Edmonton river parks area.
---
SCOUTING
By Brett Grierson
From the distant, drying Outback
To the peaks of mighty Greece,
The Scouting movement travels forth
With tranquility and peace.

To spread the word of Baden Powell
Throughout the people's minds,
Giving youth it's wisdom
And helping all mankind.

To teach future generations
Leadership and more,
So that when they grow up
They can open up new doors.

To inspire and help produce
Along with modern rivals,
New ways to build and get along
As well as of survival.

So if you'd like to take new routes,
Remember kids, JOIN THE SCOUTS!!!

BACK TO 'ABOUT US' PAGE!




---